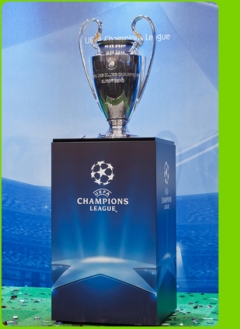 Carlo Ancelotti and his star studded Paris Saint Germain side travel to Ukraine to take on the might of Dynamo Kiev knowing that a draw would be enough for them to sail into the next round of the UEFA Champions League for the first time in their history, but what will concern the charismatic Italian manager is the manner in which the Parisian club has been losing points at home, which has already seen them surrender their lead at the top of the French Ligue 1 to Marseille after a run of dismal results.
With Swedish striker Zlatan Ibrahimovic almost carrying the team on his own shoulders at home for much of the season, the big spending side managed to turn around from a poor start to the Ligue 1 campaign that saw them draw their first four matches to go top of the table. However, with the star striker not scoring in his last couple of matches, it seems that Paris Saint Germain also have forgotten how to score.
The problem with the side is that they are so dependent on the Swede that even when he has an off day, the others around him are found wanting and this has affected their results big time at home.
The likes of Javier Pastore and summer signings Ezequiel Lavezzi and Thiago Silva have also failed to inspire the side when their star man goes missing in action. And this definitely doesn't bode well for the Parisian side's owner, who has seen his team being linked with almost every superstar in the transfer market, be it Cristiano Ronaldo, Mario Balotelli, Radamel Falcao or even Lionel Messi and this seems that have distracted the players as they are constantly threatened by the prospect of a new signing coming in and taking away their position in the team.
Ancelotti has to get his side to work in tandem and must try to find a solution to the team's over reliance on Ibrahimovic and it seems that the lanky Swede is also suffering under the burden of pressure that he constantly finds himself in. Although the match against Kiev will not be a huge test for the team, Ancelotti would be definitely pleased if the team manages to win on the back of the other players in the team and not Ibrahimovic, which will give the whole team a new level of confidence ahead of their future games.