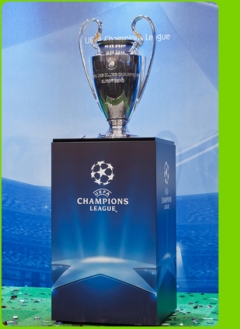 Borussia Dortmund travel to Amsterdam to take on Dutch giants Ajax as they look to secure their first entry into the knockout stages of the UEFA Champions League in almost a decade. Manager Jurgen Klopp has built a side on youth and that has paid its dividends in Germany as Dortmund have won two consecutive Bundesliga titles but they endured a dismal campaign in the UEFA Champions League last term, not managing to secure progression from a relatively easy group.
However, this season, Dortmund seems to have turned things around and despite being put in the Group of Death consisting the likes of European heavyweights Real Madrid, English champions Manchester City and Dutch champions Ajax, Dortmund sit on top of the table and are the favorites to go through to the next round from the group if they manage to secure a win against Ajax.
The Germans were extremely lackluster in their first match of the competition against the Dutch giants, barely managing a 1-0 victory but since then, they completely outplayed Manchester City away from home before beating Real Madrid at home and securing a famous 2-2 draw against the Spanish powerhouse in the Spanish capital.
The Germans are always known for their resilience on both defense and attack and are known for not giving up easily and in Mats Hummels, Neven Subotic, the Germans have a strong defense. Add to that, the likes of German internationals Mario Goetze and Ilkay Gundogan in midfield and Polish striker Robert Lewandwoski and German striker Marco Reus – they are an extremely well oiled unit and after their exploits in the two matches against Real Madrid, even the manager of the Spanish club Jose Mourinho admitted that they should be considered as one of the favorites to lift the title at the end of the season.
Not only did they have Jose Mourinho praise them, Manchester United manager Sir Alex Ferguson also heaped praise on Klopp's men and he added that Dortmund, along with Barcelona and Real Madrid are the favorites for the European Cup.
Ajax, meanwhile, have very slim chances of progressing into the next round and the best they can do is secure passage to the UEFA EUROPA League, which will considered as a huge achievement considering the group they were put in. But the Dutch have always been a fighting lot and Dortmund will not have it easy against them.